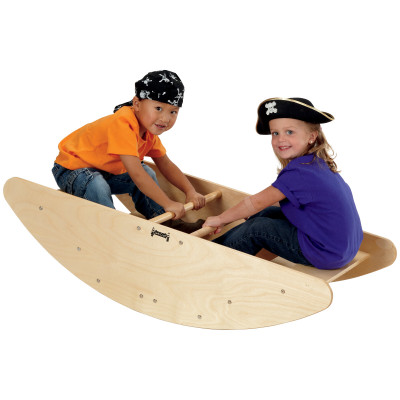 Online only
Reduced price
New
$25.49 $29.99 -15%

Turn playtime into a special occasion with this shiny polished steel tea service! The teapot with lid and two cups feature st...
GREENGUARD® Gold certified. This 4-N-1 kitchenette is perfect for a little chef with big ideas who is short on space. Feature...
Provide a natural place to play or garden for your kids outside with the Wood Designs Farmhouse Sink. This kid-sized farmhous...
Add two additional shelves to your Wood Designs Farmhouse Sink with our outdoor hutch. This addition is perfect to store and ...
Greenguard® Gold certified. The Farmer's Market Stand allows children's imaginations to grow. A curved counter creates the fe...
Now children can host their very own BBQ or become the next famous grillmaster! This play BBQ grill will keep kids entertaine...
This companion set to the Fresh Mart Grocery Store has everything kids three and older need to stock shelves and get shopping...
This four-piece hand-puppet set makes it easy for kids and adults to role-play together! Four simple glove puppets in a coord...
Mama mia, it's pizza time! Create fresh-baked pizza, made to order, with this deliciously unique 34-piece pizza making set. S...
What do you get when you mix a tiger, crocodile, elephant, and a giraffe together? Answer…four new species you won't find at ...
One of our completely new glove puppets from our new collection of Puppet Buddies.Made in soft fabric that are very different...
Put them together and take them apart again and again! Colorful pieces are easy to hold and our magnetic locking system makes...
Young sous chefs will appreciate the convenience of laminate and the beauty of wood. Multiple interior shelves provide plenty...
Young sous chefs will appreciate the convenience of laminate and the beauty of wood. Plenty of storage for food and dishes. F...