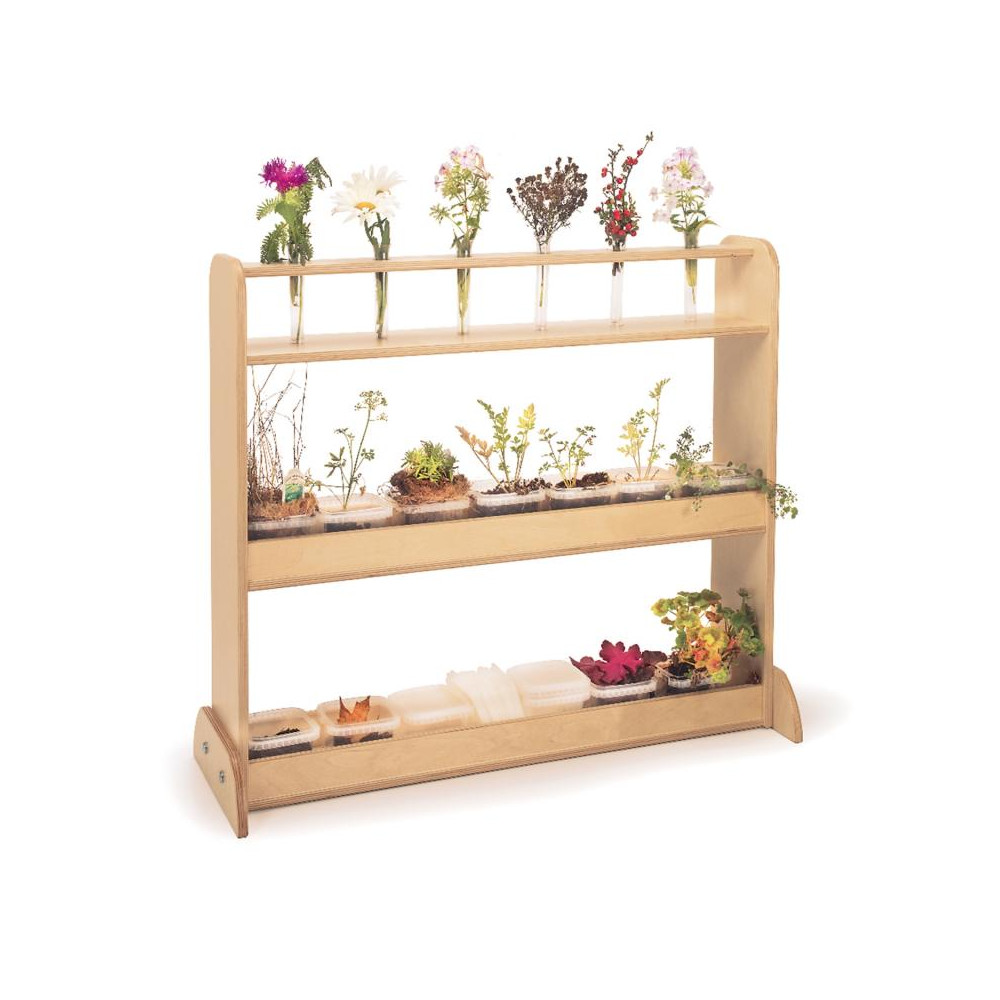 ---
Product Media
Nature Shelf
Watch and learn as the plants grow!
CONTACT US DIRECTLY for delivery price
Watch and learn as the plants grow! Ideal for bringing nature into the classroom, our planting shelf provides an engaging way for children to learn how plants grow after they plant the seeds, water the soil and follow the evolution of plant life. For indoor use only. Includes 14 small potting trays and six tube flower holders. Constructed in beautiful, durable 15mm birch plywood in safe, non-toxic natural UV finish that won't yellow and withstands rigorous use. Made in USA. GreenGuard™ Gold certified. Lifetime Warranty.