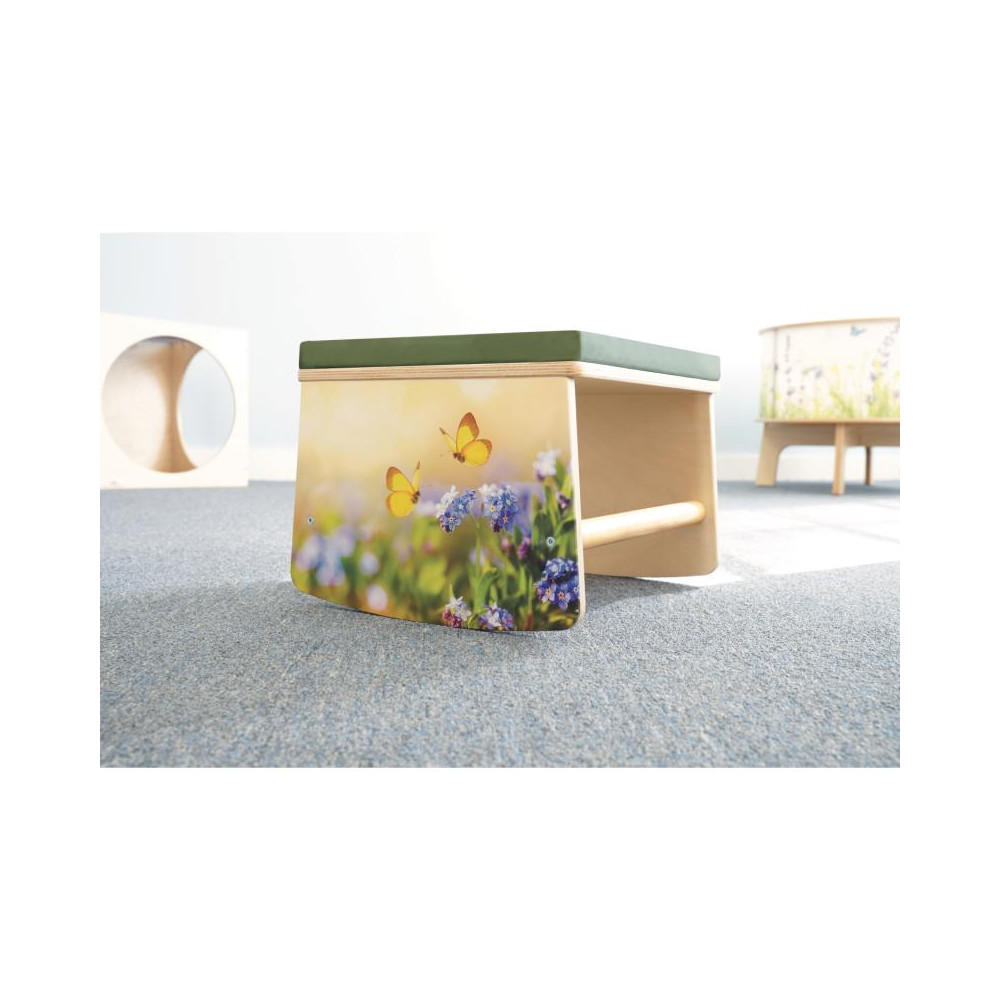 ---
Product Media
Nature View Pod Rocker
A stylish alternative to plastic wobble stools!
CONTACT US DIRECTLY for delivery price and lead time
A stylish alternative to plastic wobble stools! Active or dynamic sitting helps young learners improve mental focus while the dynamic body movement promotes core strength, improved posture, increased circulation and overall back health. Our pod rocker combines the benefits of wobble seating in the warmth of wood and an engaging design that coordinates seamlessly with all other pieces in our award-winning biophilia-inspired Nature View Collection [each piece sold separately]. The 42-inch radius on the bottom rocker is an industry standard that prevents tip-over. Constructed in beautiful, durable birch plywood in safe, non-toxic natural UV finish that won't fade and withstands rigorous use.  Made in USA. GreenGuard™ Gold certified. Lifetime Warranty.