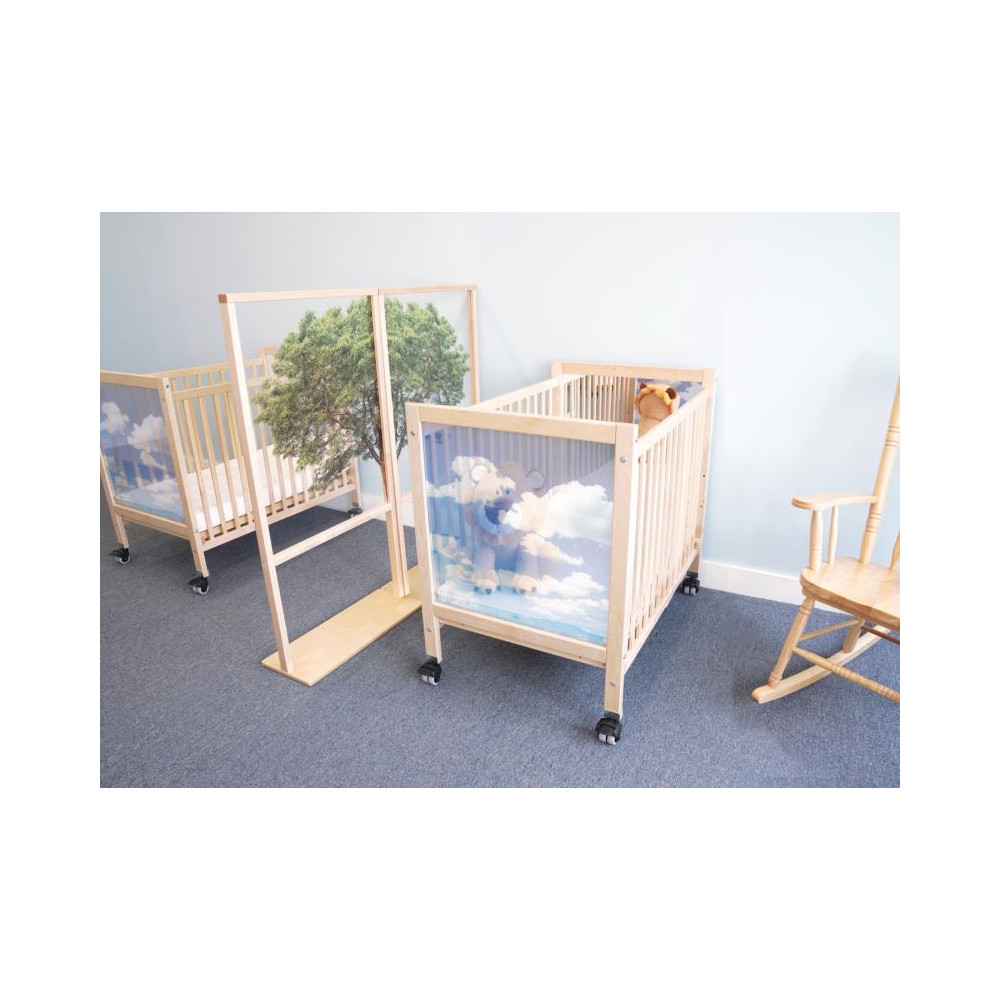 ---
Product Media
Tranquility Infant Crib
A cozy slumber in the clouds!
CONTACT US DIRECTLY for delivery price
A cozy slumber in the clouds! Your infant will drift off to sleep amid tranquil clouds while you enjoy peace of mind knowing your child is safe and sound in a solid maple crib built right here in the United States. Our Tranquility model features a safe, shatterproof acrylic mirror in the interior headboard and a footboard with a charming clouds scene printed on a clear acrylic panel that provides important visibility of the child inside the crib. Includes a 3-inch thick mattress with a bottom platform that can be adjusted to three different height levels. Mounted on four locking casters [included] and fully compatible with our WB9580 Crib Evacuation Brace [sold separately]. Constructed in sturdy solid maple and fully compliant with all prevailing CPSC regulations, including: 16 CFR Part 1220 Safety Standard for Non-Full Size Baby Cribs; ASTM F406-11b Standard Consumer Safety Spec. for Non-Full Size Baby Cribs; Sharp Point Rule: 16CFR 1500.48. (FHSA Regulations); Small Parts Rule: 16 CFR 1501 (FHSA Regulations); Flammability Rule: 16 CFR 1500.3 (c)(6)(vi); Surface Coating Rule: 16 CFR 1500.6. Made in USA. GreenGuard™ Gold certified. Lifetime Warranty.