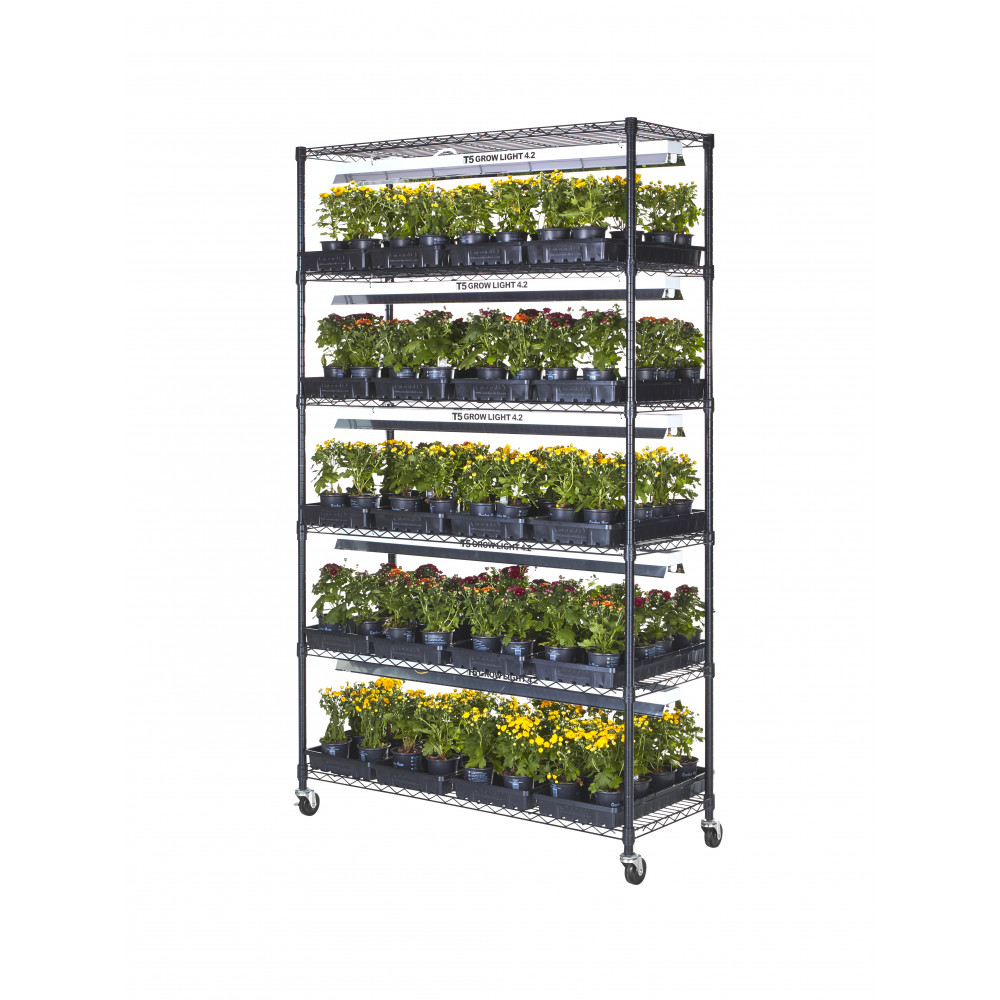 ---
Product Media
Mobile Growing Center
A compact, versatile plant stand. This stand has four adjustable and two fixed mesh shelves with five sets of grow lights. Start your seedlings indoor and watch them grow. 
CONTACT US DIRECTLY for delivery price and lead time
The stand is made of plastic coated iron making it tough, reliable and durable. The simple design allows the shelves to be adjusted in 1" increments. The smooth wheels add to the mobility of the stand. Five T5 grow lights provide superior performance and reliability. Each light has two specialty horticultural 4" high-output T5HO bulbs housed within a polished aluminum reflector. The hanging hardware allows the height of the lights to be adjusted. 20 plastic trays (four per shelf) provide the perfect space to place your plants. The complete unit has a 300 lb. weight limit. 
Features
20 Plastic trays (four per shelf) provides the perfect space for your plants
300 lbs. weight limit
Each light has two specialty horticultural 4" high-output T5H0 bulbs
Includes 5 T5 grow lights that are adjustable
Made of plastic coated iron making it tough, reliable and durable
Overall dimensions: 48"W x 18"D x 82"H
Shelves adjust in 1" increments
Unit includes 2 locking casters and 2 non-locking casters